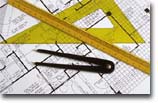 The "Designers" Designer
Cello Technologies works closely with architects, builders, contractors, and interior designers to realize your and your client's vision of aesthetics, design, space planning, and lifestyle.
Specializing in working with the trades for over 10 years...
Over 70% of our new business comes from trade referrals. After working with us once, architects and interior designers stay loyal to our team. After experiencing a Cello system in their home, clients are eager to share our name with their friends. For over ten years, the Cello team has been working discretely, side by side with some of the most prominent residential and commercial design, architectural and construction firms in the country.

We know your clients are important to you, your reputation is on the line...
Any successful project consists of collaborations between the owner, architect, interior designer, and contractor. Cello Technologies blends seamlessly into this team. We realize that your clients are important to you. Your reputation is on the line by the job we do. We will gladly work behind the scenes so you can build our services into the cost of your project. We will get the job done for you on time and on budget. Our professionalism, teamwork, attention to detail, and superb craftsmanship are unmatched in the industry.
Someone who speaks your language...
The Cello team has hired top talent from a variety of fields including: engineering, acoustic design, CAD design, construction, and many more. Cello delivers architectural quality blueprints that are ready to build. We deliver designs and room renderings that ensure the client is getting exactly what they want before we start to build. Cello designs in a variety of environments every year and we are experts at fitting in to the 'project team'.