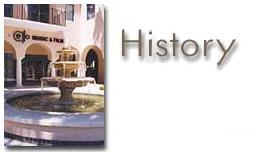 Creation
Cello Seattle was created in 1998 out of the combination of WhiteJay International, a regional high end audio/video design and integration firm; and Cello Music & Film, a national integration company and ultra high end audio manufacturer founded in 1985 by Mark Levinson.


Past
In 1995 one of the founders of Definitive Audio in the early seventies sold his interest in Definitive and formed WhiteJay International, an audio/video design and integration firm focused on fulfilling their customerís needs.
WhitJay's company philosophy was that truly exceptional entertainment environments were not collections of expensive boxes, they were created out of getting to know the customer and finding out how an entertainment system could enhance that customer's life. This endeavor grew into many interesting areas; from custom aircraft and yachts to large industrial projects, but always with a system and solution approach instead of a 'just add expensive hardware' approach.
WhiteJay worked with Keith Yates on some of the first acoustically engineered private theaters. They also developed relationships in the recording studio and pro-audio world, since those were the only sources that truly understood high performance environments (without all of the hype that surrounds acoustic design to this day). WhiteJay earned a reputation for creating theaters and listening environments that far exceeded their client's expectations, often with a budget far less than the client was willing to spend.
Finding that the user interface was a weak link in most systems, WhiteJay developed some of the first PC based graphical user interfaces, implementing them for control of the first multi-output audio server (which was used by Gulfstream Aerospace for a certain middle eastern client). Though later changing to AMX as their control platform, the lessons learned in development allowed them to offer very intuitive user interfaces to their clients (this eventually grew into the 'just push play' functionality incorporated into every Cello System).
When Mark Levinson left Madrigal (and his name) back in the mid 1980's, his goal was to create audio equipment that surpassed anything that had been done before (including the equipment that still bares his name), thus Cello Ltd. was born. Working with a team of engineers, Cello Ltd. created a line of amplifiers, pre-amplifiers, digital to analog converters and speakers that are still considered to be some of the finest ever produced.
As the reputation of the Cello equipment grew, the company was devoting more and more time to implementing systems for clients, working with partners to design complete systems that performed to the level of the Cello components. This eventually lead to the formation of Cello Music & Film, a division of the company dedicated to the design and implementation of world class audio and video environments.
Seeing a need for world class service in other markets, Cello Music & Film expanded into eight top markets across the country (and also one in Italy), building out design centers that could showcase the 'product'; fully custom, 'Best in Class' systems for entertainment, communication and control. In some markets they built from the ground up, but in other markets they purchased the leader in the market. In Seattle's case, they purchased WhiteJay International.
The addition of a state of the art facility, and interaction with the broad based 'brain trust' that Cello provided, allowed WhiteJay (now Cello Technologies, Seattle Design Center) to expand. They acquired NT Corporation in late 1999 to meet their goal of being a complete solution for customers, adding a fully certified technical installation team that could cover all aspects of a project from pulling in wire to certifying fiber networks.
To add engineering strength, Cello hired Tom Hall to provide system design engineering. Tom's education was as an aeronautical engineer with a minor in mathematics and graduate studies in manufacturing and materials. His career had been spent working on large custom and head of state aircraft interiors and entertainment systems (including four Boeing 747 projects). Along with his engineering skills, he brought a life long passion for accurate reproduction of music and video.
Unfortunately the timing of Cello's expansion (1998-1999) coincided with a downturn in the economy that challenged even the high end clientele that Cello had cultivated. Some of the Cello locations were suffering and the decision was made by the board of directors to cease operations in the spring/summer of 2000. With a strong client base and a legacy stretching back over 20 years, Seattle was doing quite well for itself and was sold back into local control in July of 2000, re-named Cello Technologies Seattle.


Present
Since it's purchase in 2000, Cello Technologies Seattle has grown over 50% and continues to provide world class systems for home, yacht and commercial customers, implementing 'best in class' hardware and focusing on systems and solutions.
Cello's continued success is based on customers who understand that the end result is what they are paying for, and that the true value in a system can't be found at a retailer out to sell boxes, or an electrician out to sell labor, or on the internet, it takes a passionate engineering company that designs around their desires.


Future
We at Cello remain committed to technically superior, simple to use systems that exceed the expectations of our customers. You will always know a Cello System when you can "Just push Play".